Based in the Southern Carpathians rewilding landscape, the WeWilder Campus will connect visitors and companies with Romanian nature and culture, benefitting the local community and inspiring new ways of doing business.
A melting pot in the mountains
WWF Romania, Rewilding Europe's partner in the Southern Carpathians rewilding landscape in Romania, has opened a new green complex, called the "WeWilder Campus". Located close to the village of Armeniş in the Țarcu Mountains, it comprises a wooden main building called "Zâna" (Fairy), and three wooden tiny-house cottages. It will help to drive nature-based tourism forward in the area and spark entrepreneurial innovation around rewilding, the recovery of local nature, and regenerative economics.
The rewilding landscape's burgeoning European bison population, the result of rewilding efforts by Rewilding Europe and WWF Romania, is proving an increasingly influential tourism and nature-based activity drawcard. The WeWilder Campus will operate as a tourism agency for immersive nature experiences and host programmes for organisations and teams, while helping to co-create and support as many local hospitality services as possible. It took three years to build, with investment from Rewilding Europe Capital (Rewilding Europe's rewilding enterprise funding facility) and the Flex Foundation.
"It's been a long journey, but we're thrilled with how the campus – which we also think of as an eco-hub – has turned out," says Oana Mondoc, project initiator and WWF Romania's Innovation and Community Development Manager. "We want it to be a melting pot of conservation and economics – a place not only to connect with nature, but where new ideas are generated that benefit people and planet."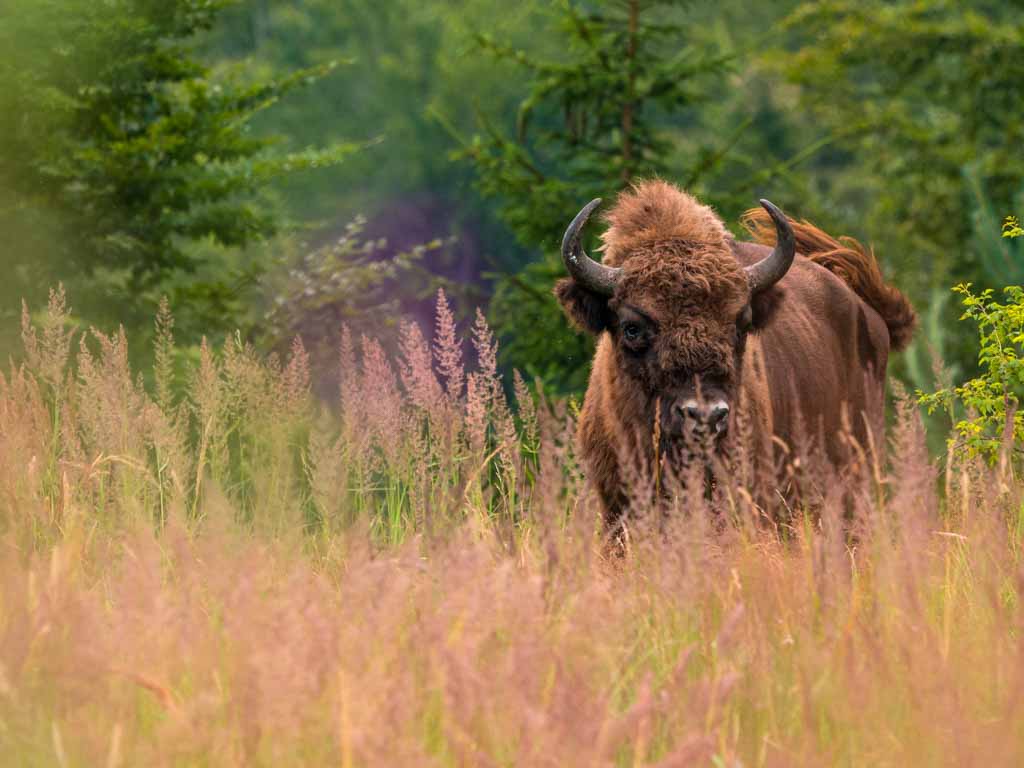 By the community, for the community
With the involvement of local communities critical to the success of rewilding efforts in the Southern Carpathians, the conception and construction of the new campus has reflected this indigenous, collaborative ethos. Plans were drawn up in partnership with community members, as well as Romanian architects from farther afield, who worked together on a co-design basis. Many members of the local community also helped to build and kit out the campus, which emphasised sustainability, the use of locally sourced materials and talent, and the shortest food supply chain possible.
"Making local people feel part of the process is really made or break with an ideal and venture like this," says Alina Floroi, WeWilder's Culture and Operations Coordinator. "The reality is the campus and its offerings are so much better because community members are participating. They are the life and soul of the area, they cook delicious, authentic food, and they are great to know and hang out with. People who visit the campus will not only appreciate local nature, but local culture and hospitality too."
"Our financial support for the WeWilder Campus is exactly the type of investment we want to be making in rewilding landscapes," adds Helena Newell, Rewilding Europe's Enterprise Manager. "Developing nature-based tourism benefits local communities, engages locals and tourists with rewilding activities, and changes the way people think about wild nature."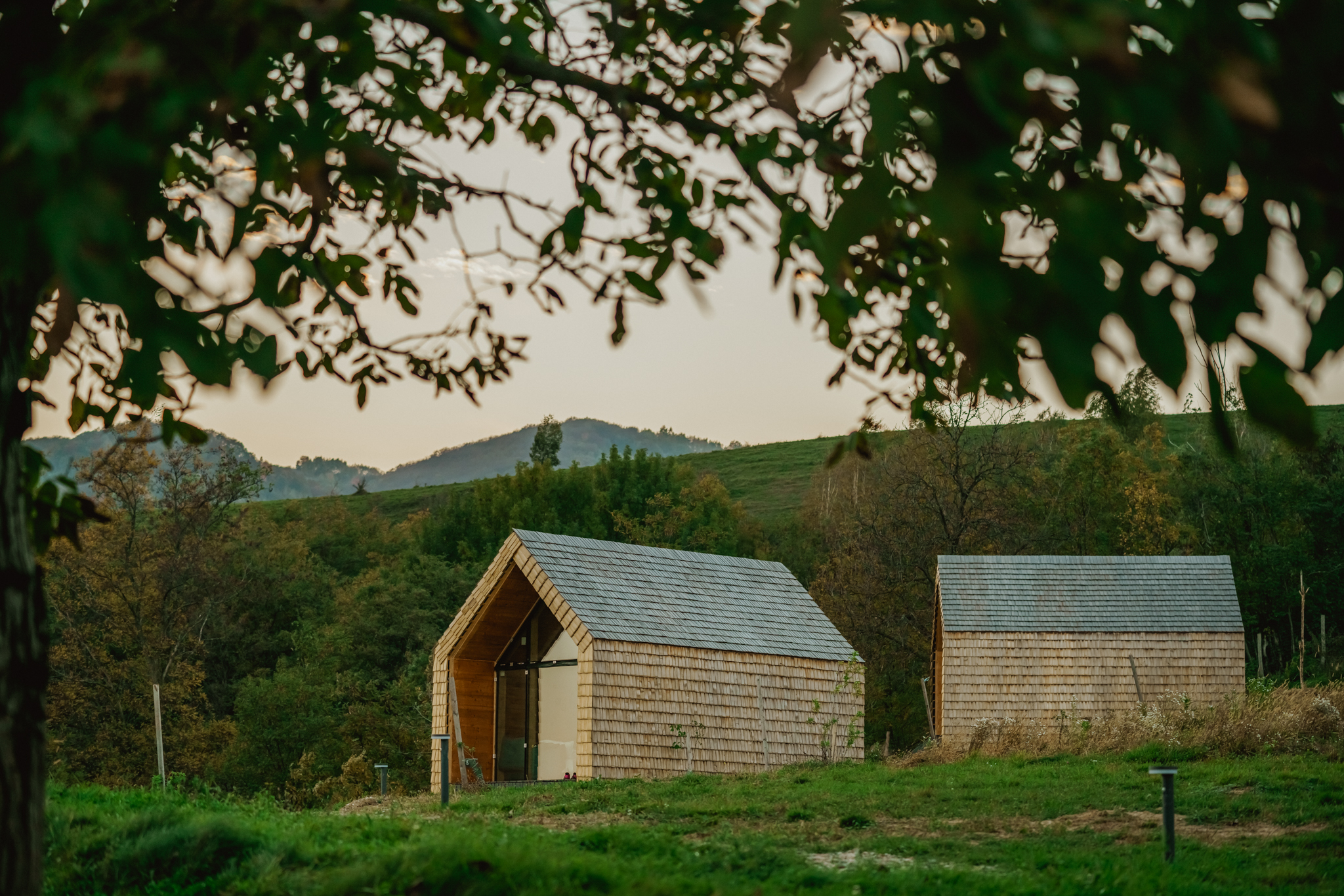 A place to get innovative
Through a soft opening in September, the WeWilder Campus has already hosted a meeting of innovation leaders from 10 global NGOs. The main building boasts a multi-purpose room for meetings, collaboration and serving meals, as well as a community kitchen, a place to relax, and a library with volumes on ecology, food and sustainable construction. There is a seasonal menu of activities, from bison tracking and soundscaping workshops to time with locals and e-biking.
"The WeWilder Campus is the perfect place for teams and organisations to gather and think afresh," says Oana Mondoc. "Our dream is to create momentum for doing business better, for nature and future generations. Only yesterday a local villager came by and we reinstated a traditional wooden grain processing device which turns grain into flour. This will allow local people to stay in the area to process their grain, with each family using it turn. It might be a small example, but it's another step towards circularity and sustainability."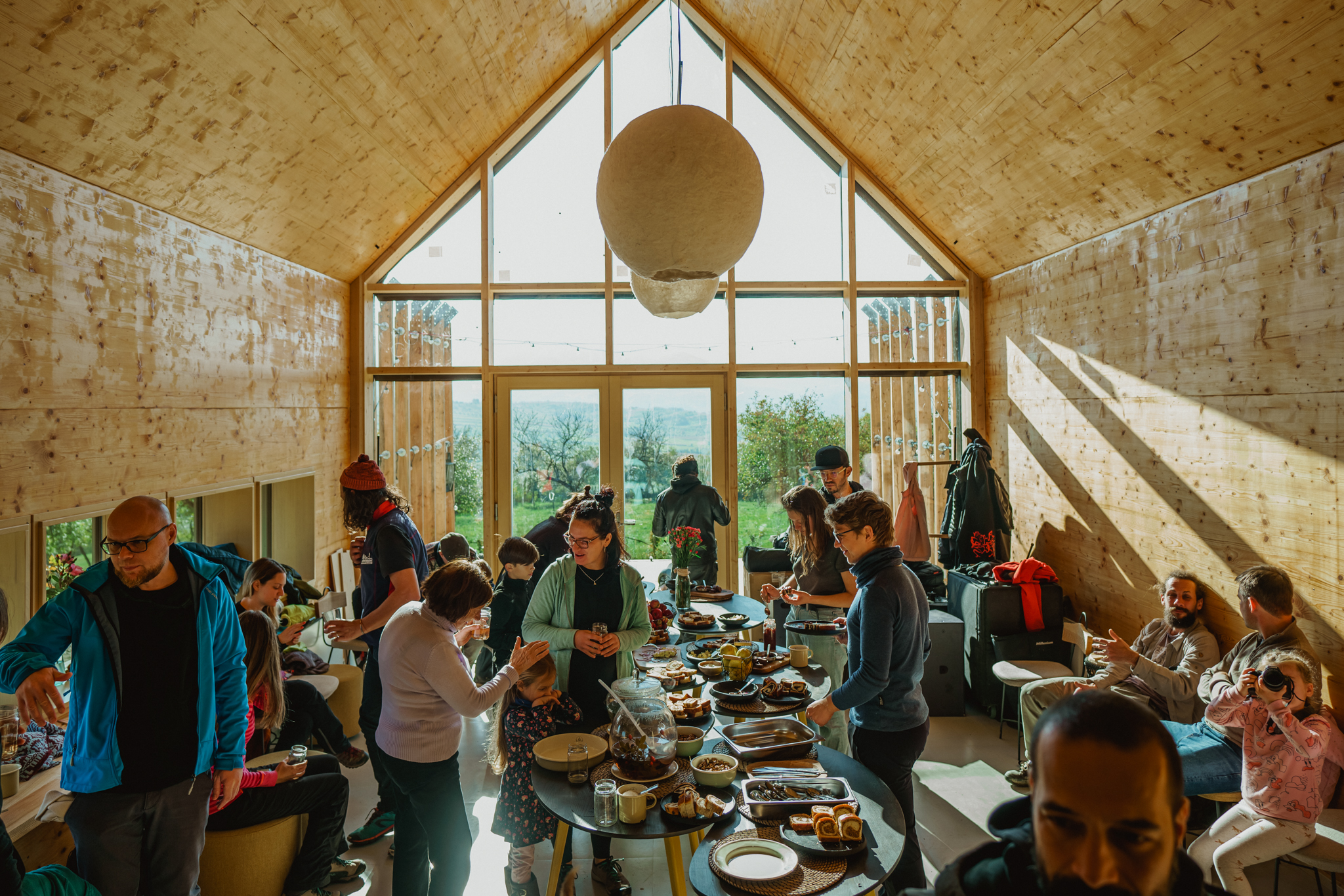 About WeWilder
WeWilder is the green economic arm of WWF Romania, operating in the Bison Hillock area of the Southern Carpathians rewilding landscape, where the European bison have been released. Its purpose is to enable local people to benefit from nature and to become a role model for other biodiversity-rich areas. WeWilder is designed to be a one-stop shop for building and living sustainably, in balance with nature.
The new campus can be booked through the WeWilder website.
Want to know more?