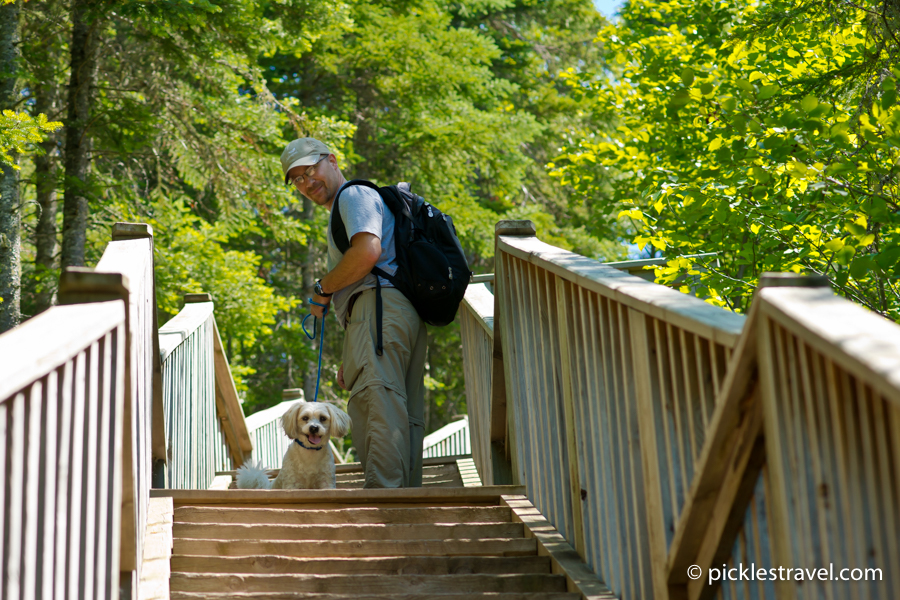 Dog Friendly State Parks really should be the definition of state parks. Great Outdoors. Hikes/Walks. All the smells…
Luckily this is true about Minnesota's State Parks: that they are all dog-friendly. As long as you keep your dog on a short leash and pick up after them they are more than welcome to hike, camp, and enjoy the natural park wonders with you!
This post contains affiliate links, which means I may make a percentage if you buy something using them at no cost to you. I only recommend places and products that I know and trust which I believe you will love and enjoy as well.
Some of the MN State Parks will be more enjoyable for your pup than others. I used several criteria in making this list based on the enjoyment and abilities of my bichon dog, Pepper.
Your dog may be different and not a fan of hiking or irregular terrain, so its important to note the reasoning behind each park and make sure that it fits how your dog interacts with nature.
Diversity of the trails.
Nature (read: smells).
How explorable it is.
Drinking water availability.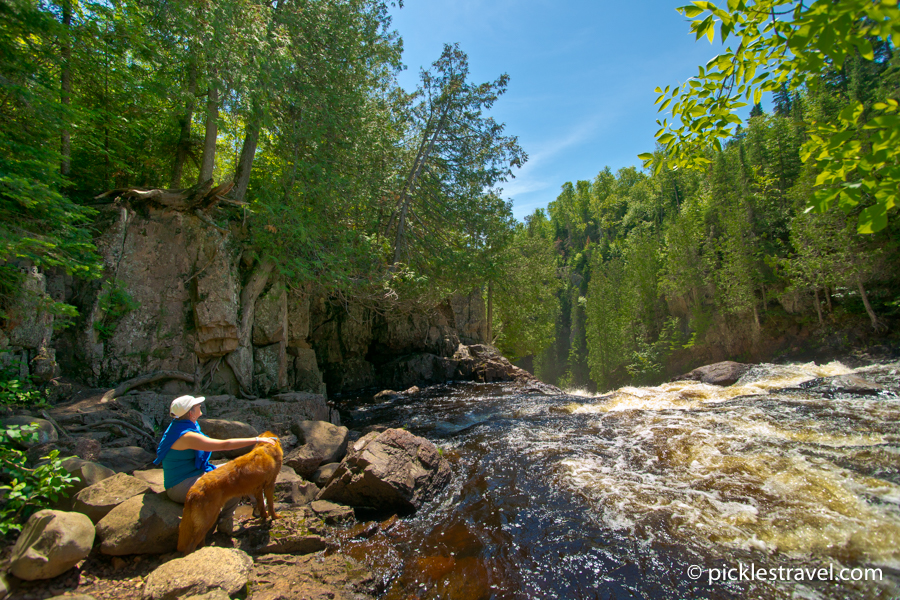 A great hike that is sure to wear out any dog, big or small. Just don't take a dog with hip problems on this hike- there are a lot of ups and downs and over 100 steps down and back up to get to the falls. Running river water at the "end" of the trail is an added bonus for your pup to cool off in too!
Details:
Location: 4051 MN-61, Grand Marais, MN 55604
Dog Friendly Hotels: East Bay Suites is your only downtown Grand Marais dog-friendly hotel option. Book Here
2. Glendalough State Park
Any park that has a series of lakes with no motorized water vehicles allowed is a great place for a pooch. Take your best friend on a walk around Annie Battle lake, enjoy the lush grasses and breeze through the trees or rent a paddle board and take him on the ride of his life!
Details
Location: 25287 Whitetail Ln, Battle Lake, MN 56515
Dog Friendly Hotels: There aren't a lot of options for dog friendly hotels in Battle Lake– the Super 8 and the AmericInn are your only options. But there is ample camping at Glendalough so just stay there and keep the pup fun going!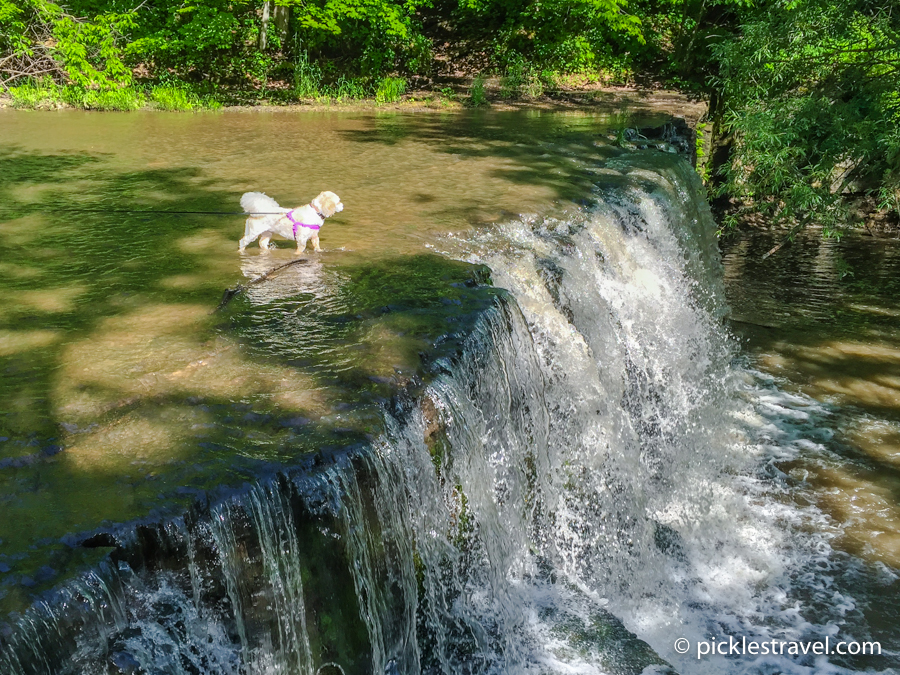 Any time your dog can walk to the edge of a waterfall and look down I'd say it's a win. A fairly easy hiking path, with a few stairs and ups and downs and lots of greenery growing. Just make sure not to let your dog venture off path- there are several areas that are protected along the trail.
Details:
Location: 9700 170th St E, Nerstrand, MN 55053
Dog Friendly Hotels: I'd recommend heading to Northfield (roughly 20 min away) to stay. There is so much to enjoy and explore in that town too!
The Archer House River Inn is in the heart of Northfield and allows dogs for only $15/night. Otherwise there are always these options too.
Walk through forests, across a golf course and in the prairie for a completely diverse experience.The wind blows across the high prairie land which will help keep your pup cool and a few well places drinking fountains and spigots will replenish yours and your pups water bottles for the win.
Details:
Location: 72158 Co Rd 30, Fairfax, MN 55332
Dog Friendly Hotels: New Ulm is the nearest "big town" with ample sights (and another MN State Park to visit!) There are only 2 choices for dog- friendly hotels but it's a town worth exploring.
5. Great River Bluffs State Park
All of the driftless Mississippi river valley state parks are great for dogs with steep slopes for climbing and wonderful vistas. While there is no water access the terrain and smells more than make up for it!
Details:
Location: 43605 Kipp Dr, Winona, MN 55987
Dog Friendly Hotels: I LOVED our stay in the dog-friendly suite of the Alexander Mansion Historic B&B, but there are about 8 pet friendly options.