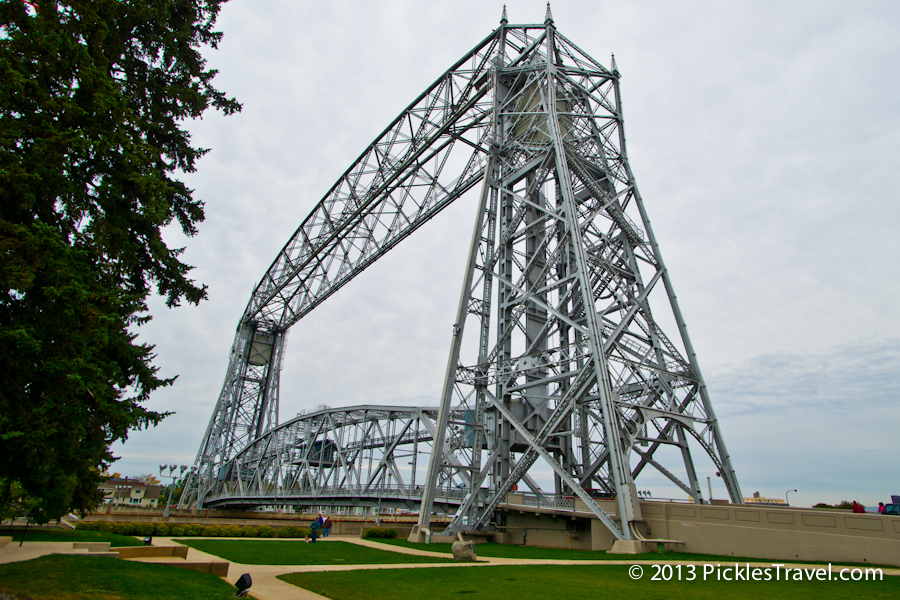 The Duluth Aerial Lift Bridge is one of the most recognizable landmarks in Minnesota. With its criss-crossing metal beams and picturesque location it's no wonder that it's photographed as often as it is! Added to the National Register of Historic Places in 1973 the lift bridge is located at the heart of Canal Park, near downtown Duluth and is visible from nearly everywhere in the city as the landscape slopes upwards from there and the harbor.
1. The Duluth Aerial Lift Bridge in Action.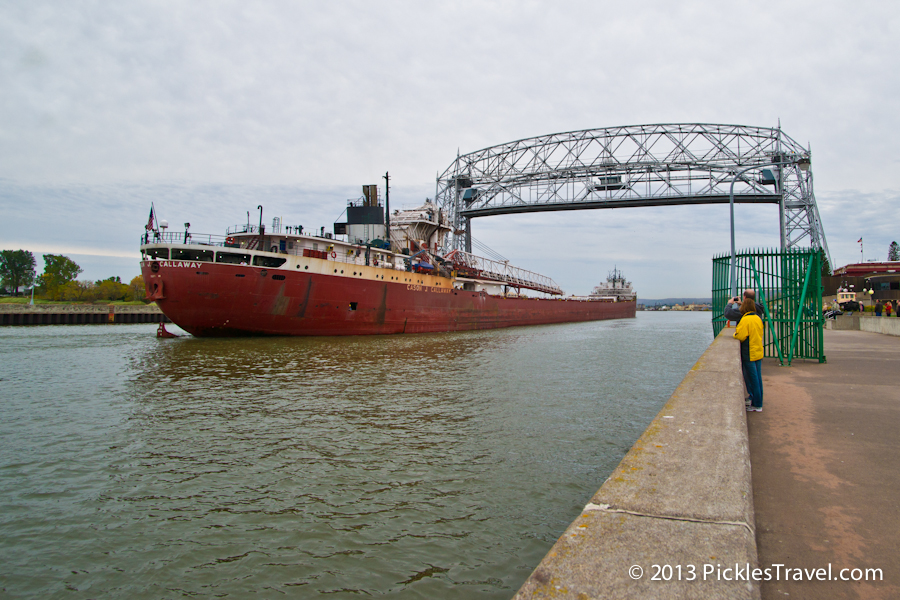 It's a beauty to behold, especially when in action- lifting to let in the huge barges that have cut across the Great Lakes. When the lift is completely raised a clearance of 180 feet is attained for ships to pass under. To insure you don't miss this awesome sight you can find the schedule of daily ships here.
2. The Duluth Aerial Lift Bridge from Canal Park.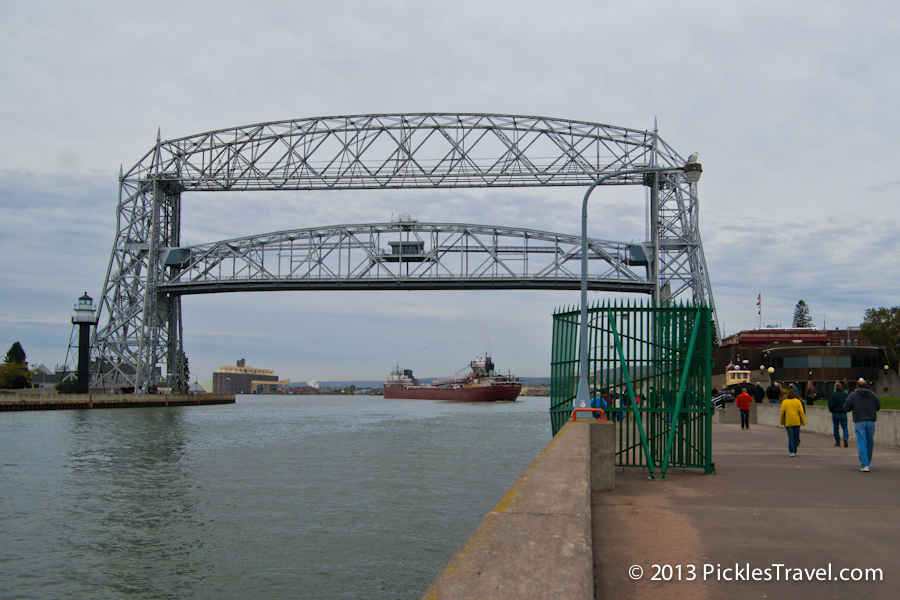 3. From Atop Enger Park.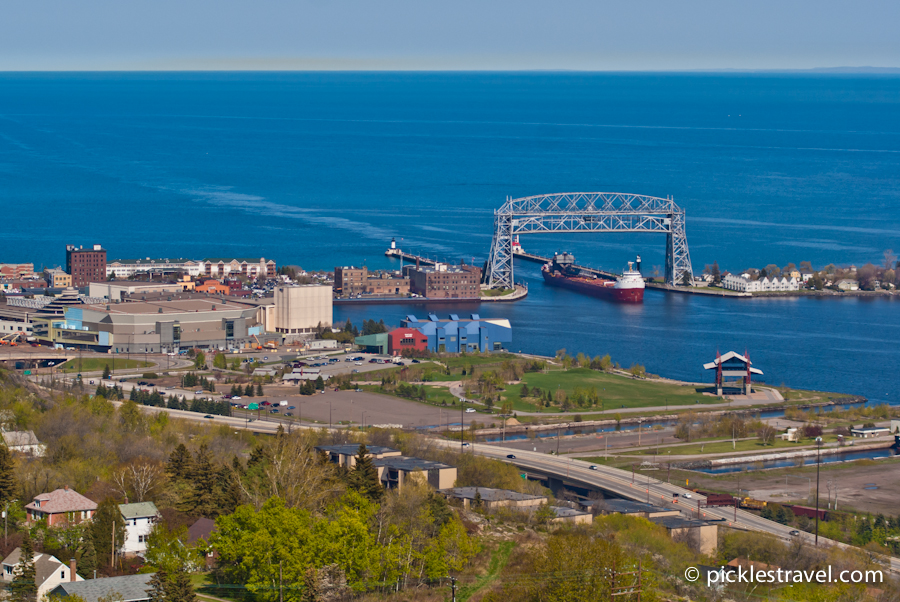 The view of the Duluth Aerial Lift Bridge engulfed and surrounded by Lake Superior is a sight not to be missed. Sweeping, breathtaking views of the lift bridge, Canal Park and the harbor from atop Enger Park and Enger Park Tower.
4. Beneath, Crossing, and Up Close.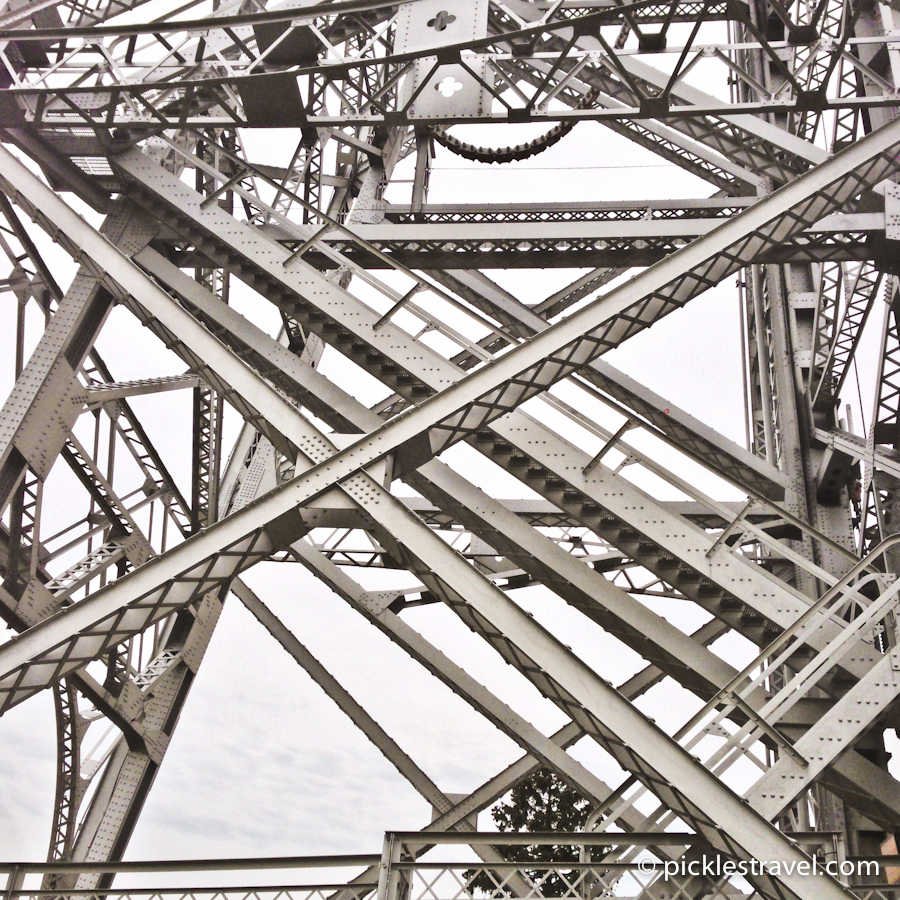 The Duluth Aerial lift bridge closes while it's letting ships and barges pass, but is open to cars and pedestrians the rest of the day. Cross the bridge from Canal Park and take the Park Point Nature Trail alongside Lake Superior. Walk underneath it, beside it and stare up and its majestic beauty from all its criss-crossing angles.
5. From the Water
I have never done this, so I have no photos to share, but it's on the list of must-dos! Have you done this? Was it amazing- what would your suggestions be?