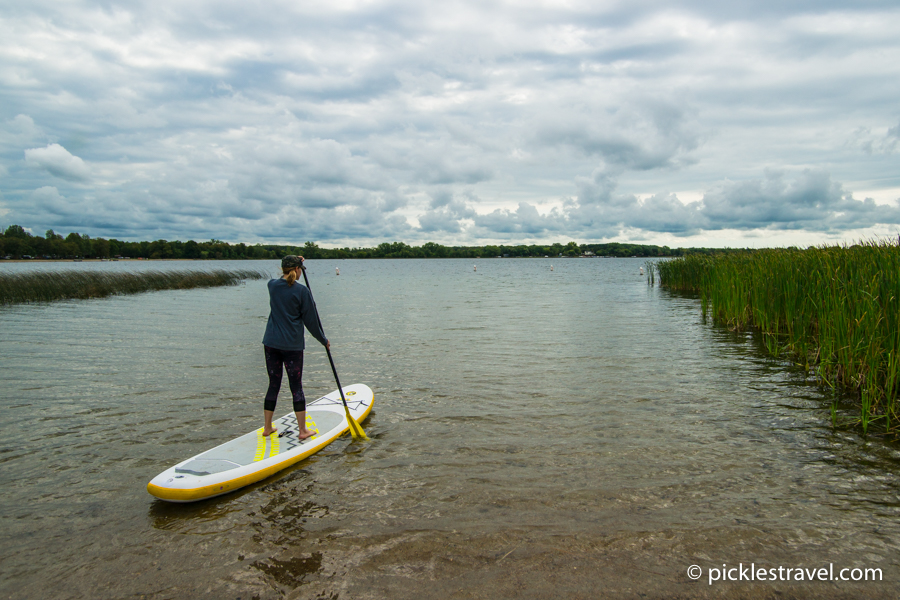 The Land of 10,000 Lakes is made for stand up paddle boarding. The MN state parks are the perfect place for enjoying any type of paddle boarding imaginable, from lakes to rivers to rapids to smooth-as-glass waters. These top 5 state parks in Minnesota for stand up paddle boarding (or commonly referred to as SUP) are in the smooth-as-glass, peaceful setting, and beautiful location category more than in the intense water sport category.
*Note: I have partnered with C4 Waterman this summer as part of my MN State Park adventure and they have provided me with the XXL Inflatable 10'8″ SUP and pump, as well as the 3-piece HOA adjustable paddle completely free of charge. All opinions expressed are my own
This post contains affiliate links. If you happen to purchase something from one of my links I will receive a small commission at no cost to you. I appreciate your support.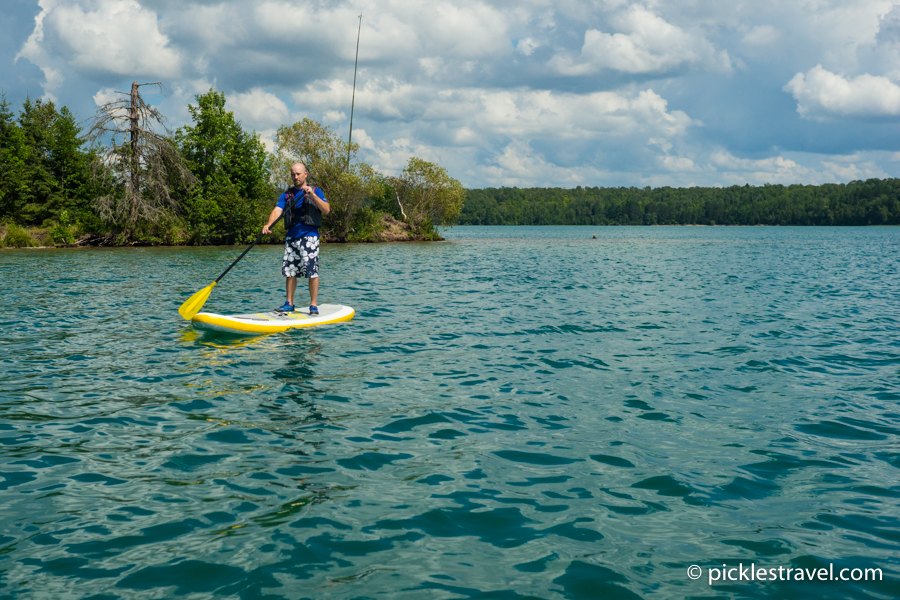 I had the amazing opportunity to partner with C4 Waterman* with their inflatable SUP (Stand Up Paddle boards) while I traveled throughout the state of Minnesota to visit all the state parks.
As a result I have tried out paddle boarding in quite a few places I never would have dreamed to bring a SUP, much less an inflatable device, before- having something that fits snuggly into my car rather than riding on top of it has been amazing!
If you are considering purchasing a paddle board I highly recommend checking out this list of the top inflatable paddle boards. I also go into detail here about how to inflate an inflatable board and paddle it on the water.
In searching for the best state parks for stand up paddle boarding key factors I considered were quiet lakes with lots of open water and no motorized vehicles, easy access and phenomenal locations were all considered important factors in deciding which of the 67 Minnesota state parks were the best for SUP.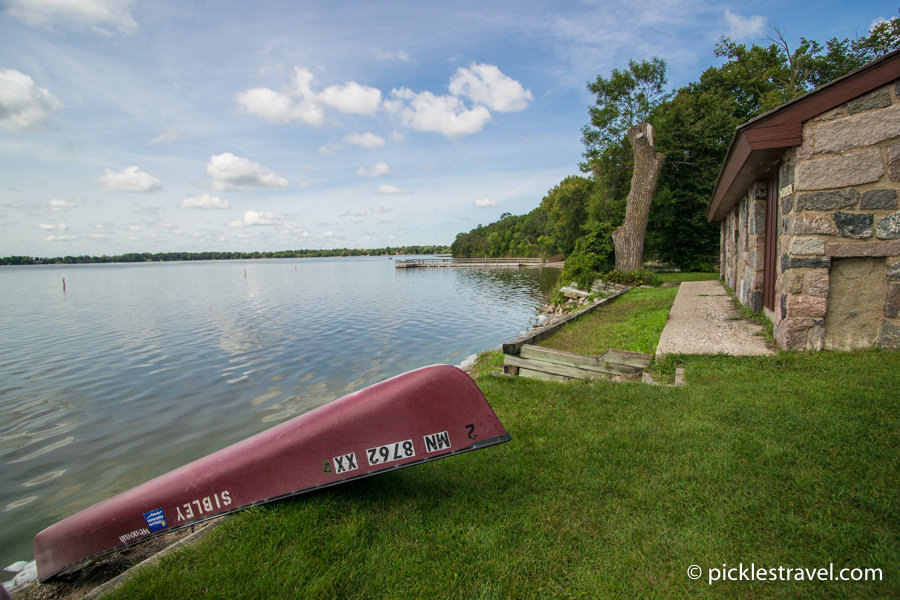 Sibley State Park is awesome because it's a series of interconnecting lakes and waterways- it's easy to spend a day paddling the water here and never  have to cross your own path.
After doing some paddling while standing you can sit down, lounge or you can even fish from your paddle board! Check out a fishing paddle board to make your fishing adventure even better!
2. Glendalough State Park
At Glendalough State Park you don't even need to own your own paddle board, you can rent them right at the park! It's a great family-friendly park- it used to be a family resort and it still maintains that feeling of close knit tranquility.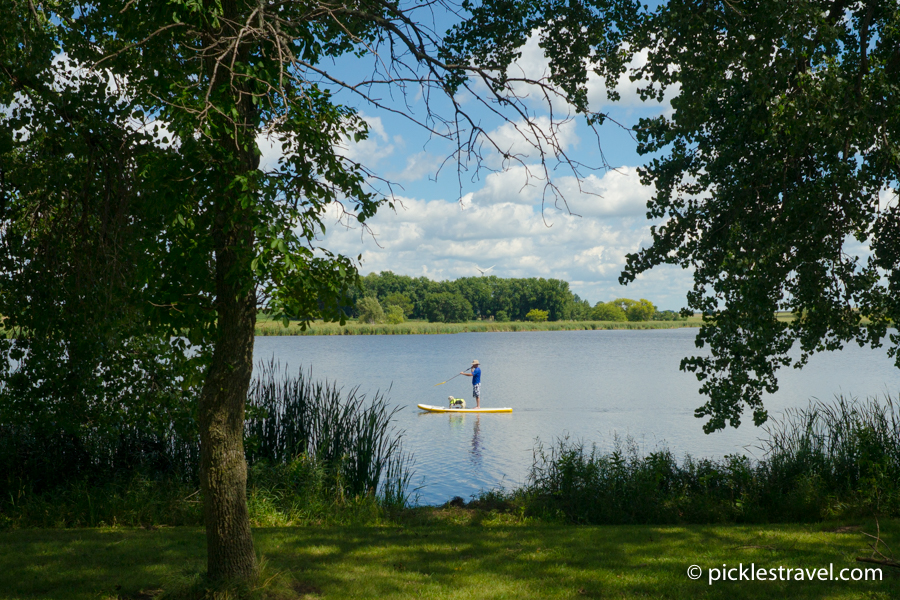 No other traffic on this lake than swimmers and other canoes and SUPs make this lake in south eastern MN about perfect- not to mention that it's the biggest lake around. The lake isn't too big either that you need to worry about the creating huge waves.
4. Bear Head Lake State Park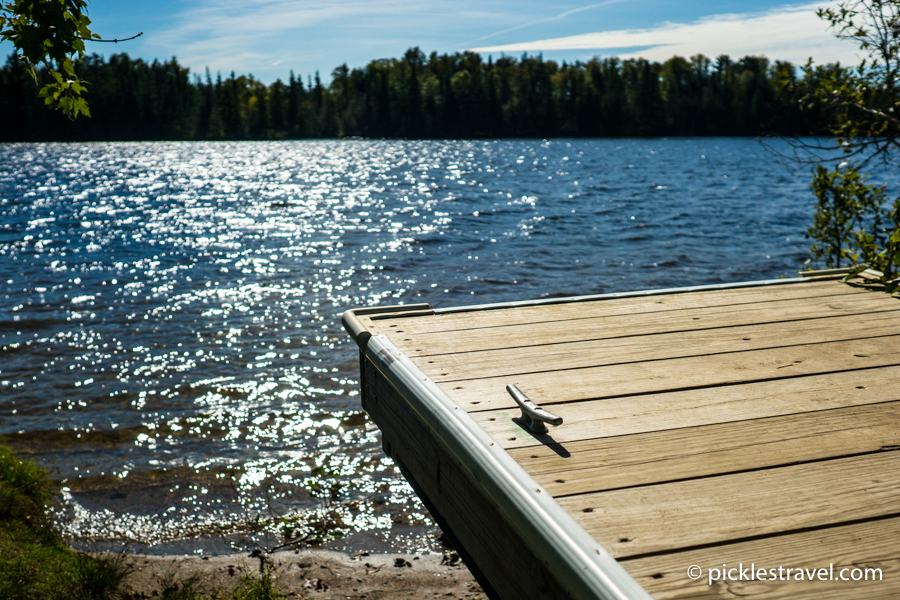 The water may not be the calmest, and there may be a bit more motorized boat traffic on Bear Head Lake, but the setting more than makes up for it. Just paddle out and float in this gorgeous northern location.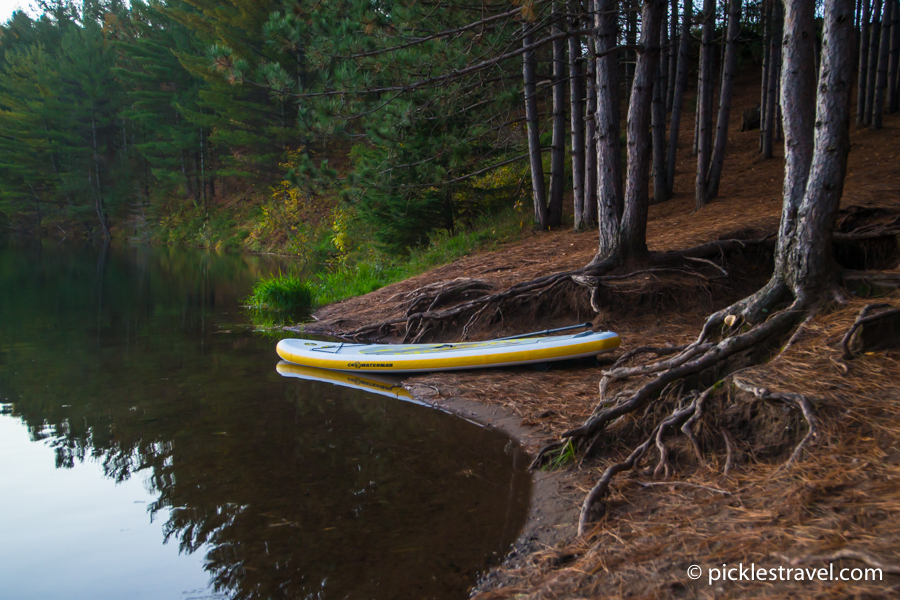 The park best known for its mountain biking also includes several lakes and waterways that can be explored and enjoyed as much, if not more, on a SUP than on a mountain bike! Pick your lake and start paddling!
Did you know you could Scuba Dive at Cuyuna too!? And Mountain Bike. It's a great spot for a whole weekend of outdoor adventure!